Results – Saturday 4th October
Results – Saturday 4th October
Under 13 – National Cup 1st Round
Killarney Athletic 3 – 5 Killorglin AFC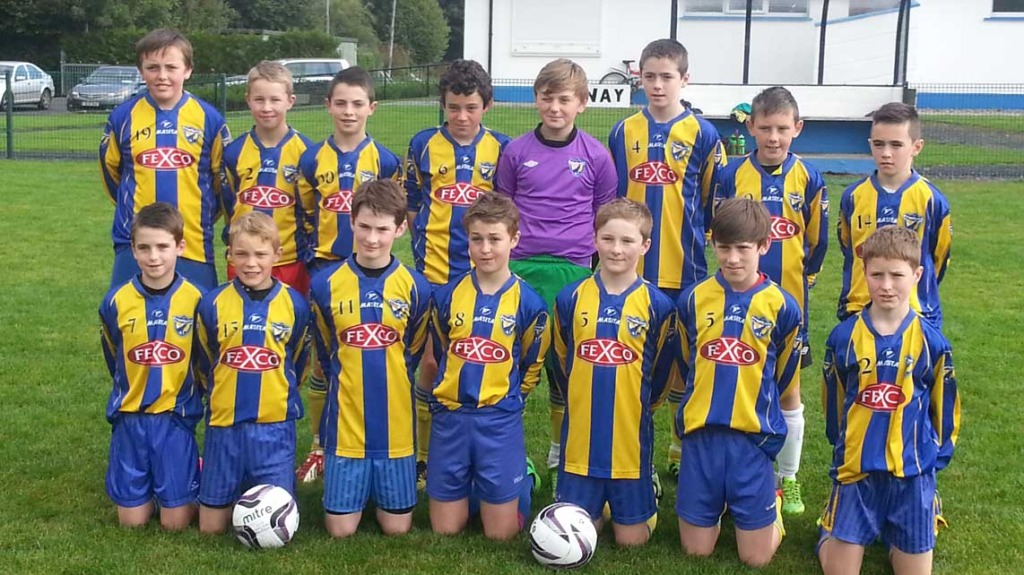 The Under 13s put in a fantastic performance against a capable Killarney Athletic side in Woodlawn on Saturday morning. The team started brightly with Darragh McKeefry marshalling the back line well, and Jack O'Leary working hard in central midfield. Dylan Francis had the best of the chances early on, but was closed down quickly twice, when it seemed he would get a strike away. But Killorglin were rewarded before half time when a good move by Gearoid Hasset down the right side gave Dylan Francis the opportunity to put Killorglin 1-0 ahead, which he finished nicely! Martin Fay was solid in goal and dealt with anything Athletic had to offer.
Despite looking comfortable at the start of the second half, Killorglin conceded two goals in quick concession, and found themselves chasing the game. Ethan Coffey and Gearoid Hassett threatened to equalise on several occassions, however the introduction of Dylan Moriarty payed dividends. When his pace allowed him the opportunity to break through the middle, a classy finish put Killorglin back in the game. Dylan Moriarty again struck shortly after to put us back in the lead. Good defending from Stephen O'Loughlin, Kaiya O'Flaherty and Killian Burke ensured we stayed in front, and Darragh McKeefry was immense, sweeping and covering all around him. Tireless work from Jack O'Leary, Jack O'Connor and Aaron Broderick in midfield gave Killorglin plenty of chances of their own. And a free kick from Jack O'Connor was glanced into their own net by Athletic after close attention from Gearoid Hassett – despite the Athletic keeper doing his best to keep it out.
Late in the game, a wonderful finish from Aaron Broderick gave Killorglin some breathing space, and despite a late concession, the game finished 5-3. A trip to Ennis for the second round beckons.
Team: Martin Fay, Stephen O'Loughlin, Kaiya O'Flaherty, Darragh McKeefry, Killian Burke, Jack O'Leary, Jack O'Connor, Aaron Broderick, Ethan Coffey, Dylan Francis, Gearoid Hassett. Subs: Dylan Moriarty, Niall Carey, Cian Naylor, Oisin Cronin