Under 15s National Cup 2nd Round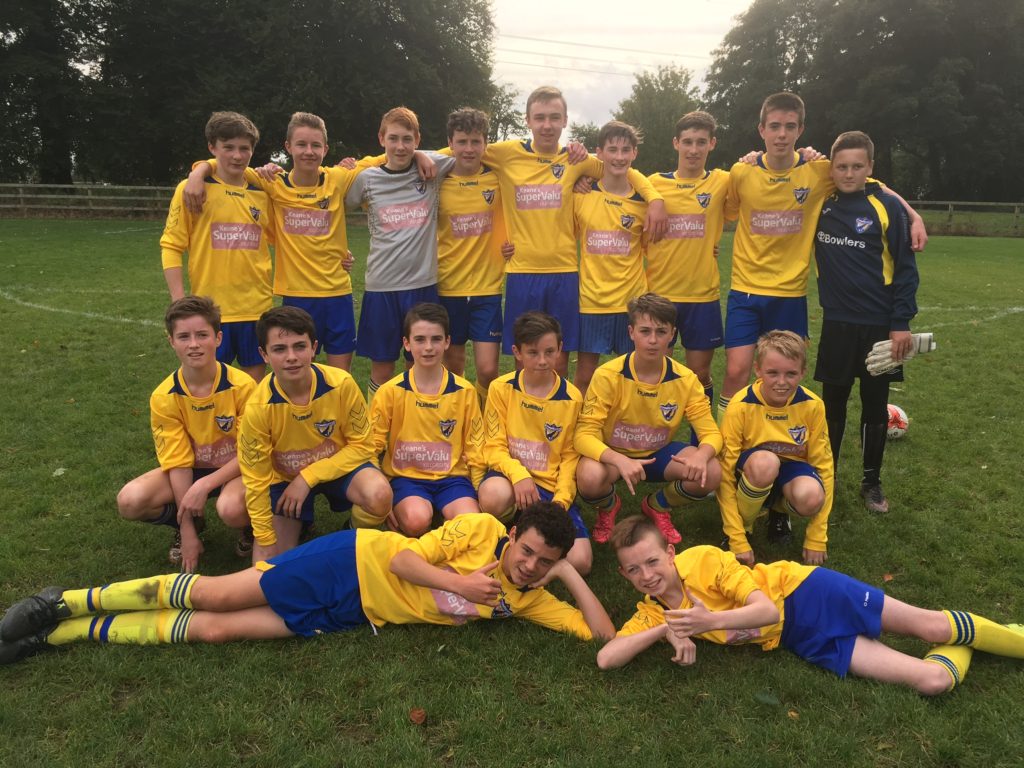 Having beaten Lough Derg FC in Killaloe two weeks ago in the first round, the Under 15s welcomed Caherdavin Celtic to Killorglin for the 2nd round of the National Cup. And what a cracking game of football. Killorglin lost an early goal when a slip at the back let in the Caherdavin forward who slotted home well. The visitors almost doubled their lead when they had an effort come back off the crossbar. But despite the shaky start, Killorglin grew into the game and started to play the better football. Darragh Mc, Jason and Kieran settled at the back allowing Darragh C particularly to push on, and trojan work from Jack, Kaiya and particularly Aaron in midfield gave us plenty of chances to equalise – Kaiya and Gearoid going close on several occasions.
As the second half wore on, Killorglin were starting to wonder if it was going to be their day at all. Ethan and Stephen on the wings ran themselves into the ground and with 5 minutes to go it was time for some changes. Calum and Callum were introduced to give some physical presence, and with just a couple of minutes left, a flick on from Calum allowed Stephen to outpace the Caherdavin centre back and he remained cool in front of goal with an emphatic finish to bring the game to extra time.
And extra time really belonged to Killorglin with Darragh C and Dylan getting the ball forward early to Niall and Gearoid (who had moved out to the wing) to keep us threatening. We looked the more likely side to win it, and Gearoid was extremely unlucky to see at least two almost certain goals deflected wide. Callum Moriarty was strong in midfield when he came on for Aaron and finally the breakthrough came with 5 minutes or so left before the dreaded penalties. A quick corner from Gearoid saw the ball break to Stephen, and this time a composed finish into the bottom corner gave Killorglin a deserved win. Unfortunately the game ended on a sour note when the visitors lost their discipline and a number of Killorglin players were carried off injured after extremely poor challenges. Frustration from Caherdavin I'm sure, but left us all the more delighted to send them packing!!
Team: Cian Knight, Darragh Callan, Darragh McKeefry, Kieran O'Sullivan, Jason O'Sullivan, Kaiya O'Flaherty, Jack O'Leary, Aaron Broderick, Gearoid Hassett, Stephen O'Loughlin, Ethan Coffey, Niall Carey, Callum Moriarty, Calum Russell, Dylan Francis, Conor Murphy, Jack Magillacuddy