Under 11 Development Weekend Results
Under 11 Development Weekend Results
Killorglin had a fantastic weekend of football with Killarney Athletic hosting a development weekend including teams from all over the country. Our boys gave a wonderful account of themselves.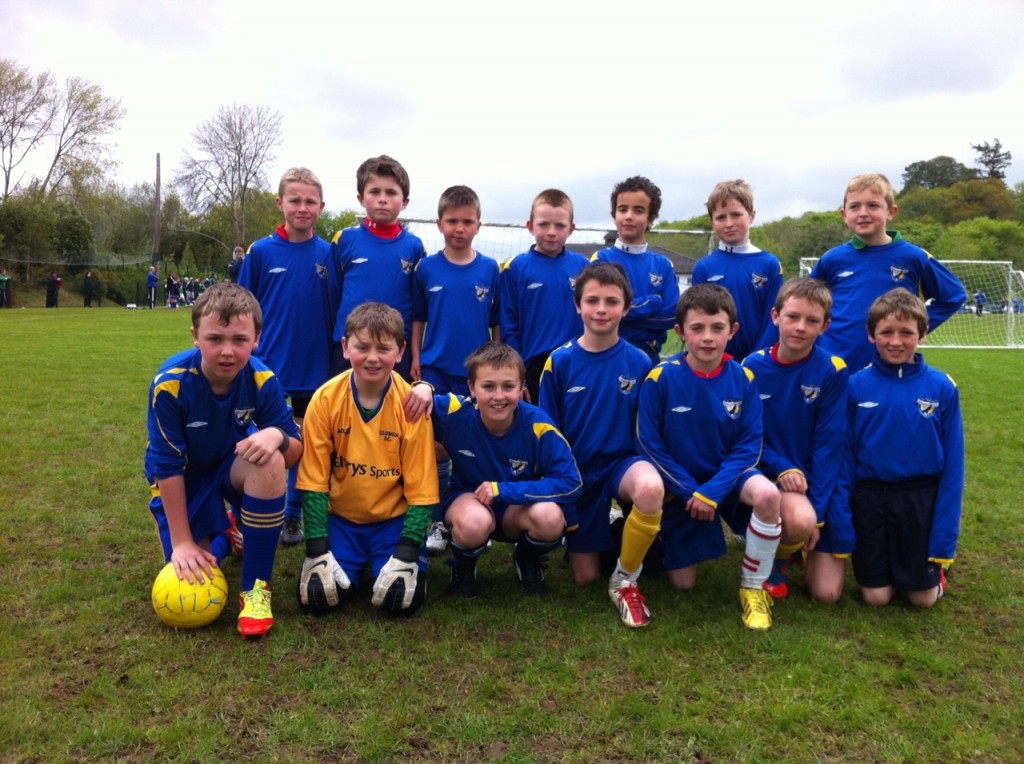 Friday
Our first fixture was against the Dublin team Home Farm. Despite the sunny weather all day in Killarney, as we arrived for our game, the heavens were opening. And by the time we kicked off, we were treated to thunder, lightening and even hail stones. But in spite of the challenging conditions, Killorglin went a goal up through a nice strike from Jack O'Leary. The Dublin side were tough but Killorglin seldom looked troubled in the first half, with Gearoid Hassett controlling midfield. After about 5 minutes of the second half however, the weather took it's toll, and the game was halted. In the circumstances, the boys can definitely claim a moral victory.
Saturday
With the disappointment of Friday evening still fresh in the memory, Killorglin played Cahir Park from Tipperary in their first game. And their determination was rewarded in a tough encounter, with Stephen O'Loughlin finishing off a good move to give the boys a 1-0 victory
Next up was Carrigaline from Cork. A bruising encounter saw a competitive game of football end in stalemate, with the Carrigaline keeper making some outstanding saves. The boys gave a great performance, with several good chances created. Final score 0-0.
Our last game of the day was against local rivals Killarney Athletic. The expectation was that Athletic would be strong, but Killorglin looked good in the first half, and the sides went in level at half time. But good attacking play in the second half from Gearoid and Eoin Hassett set up chances for Tom Whittleton and Cathal Crowley to put Killorglin well and truly in control. Despite a consolation for Athletic late in the game, Killorglin were deserving 2-1 winners.
Sunday
A brighter sunnier day started with a game against Kinsale of Cork. A high scoring encounter saw Niall Carey score twice, and despite Kinsale pegging us back to two apiece, Stephen O'Loughlin again popped up with what proved to be the winner after good play from Jack O'Leary.
Our sixth game of the tournament saw us play Newcastle West United and the tiredness was beginning to show. Although we created some good chances, and Darragh McKeefry did well in the centre of midfield, three unanswered strikes from the opposition left Killorglin licking their wounds and disappointed with a final score of 3-0.
Killorglin were determined to finish on a high in their final game against Abbeyfeale. But despite Sean Corcoran's incisive runs forward, Killorglin couldn't come up with a goal. And Abbeyfeale grew into the game with Martin Fay required to make some good saves. In the end however, the game was decided by a deflected effort that left us red faced and ending up with a 1-0 defeat.
With so many games over the weekend, it was good to give everyone in the squad some time on the pitch. Everyone gave their all, and I was delighted with the attitude and commitment shown. You were a credit to the club.
Squad: Martin Fay, Oisin Cronin, Jack O'Leary, Niall Carey, Stephen O'Loughlin, Ethan Coffey, Sean Corcoran, Darragh McKeefry, Mikey O'Donnell, Gearoid Hassett, Eoin Hassett, Oisin Palmer, Jason O'Sullivan, Cathal Crowley, Kealan O'Connor, Eanna Healy, Tom Whittleton, Conor Murphy, Oisin Flynn