Results – Saturday 15th November
Results – Saturday 15th November
Under 13 SFAI National Cup
Killavilla 3 – 1 Killorglin AFC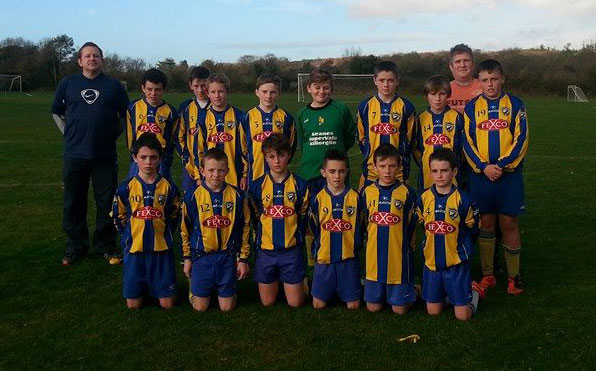 Killorglin Under 13s bowed out of the national cup on Saturday after a tough encounter in Roscrea. Despite a bright start, Killorglin failed to break down a well organised Killavilla side, with Jack O'Leary and Jack O'Connor dominating an exceptionally tall Killavilla midfield. Midway through the half Killorglin went behind after a corner kick was scrambled into the net. Despite a few half chances, we went into the break a little disappointed to be a goal down.
The second half started better, and a fantastic in-swinging corner from Jack O'Connor was glanced in to the net by Dylan Moriarty. 1-1 and game on. Gearoid Hasset worked tirelessly in midfield to service the two Dylans up front, but again Killorglin were behind when a harsh free kick saw Villa head the ball into the Killorglin net. Despite exceptional work from Darragh McKeefry and Cillian Burke at the back, and Jack O'Leary and Aaron Broderick in Midfield, Killorglin couldn't break down the Villa defence. And before the end, a break-away goal from Villa broke Killorglin hearts.
3-1 in the end, but I was unbelievably proud of the effort and commitment of all 14 players who travelled to Roscrea on the day. You did the club proud!
Team: Martin Fay, Stephen O'Loughlin, Kaiya O'Flaherty, Cillian Burke, Darragh McKeefry, Jack O'Connor, Jack O'Leary, Gearoid Hassett, Aaron Broderick, Dylan Francis, Dylan Moriarty. Subs: Jason O'Sullivan, Cian Naylor, Max Doyle